Stop Wasting Hours Searching for Fairs and Festivals by Joining the ColoradoFestivalGuide.com Network Today
Wide Variety of Events: ColoradoFestivalGuide.com contains up-to-date information on craft shows, art shows, county and state fairs, food festivals, street fairs, musical festivals, and much more.
Get the Information You Need in One Place: At www.ColoradoFestivalGuide.com we have a team devoted to finding the specifics about each event we list. Their job is to make sure you have the information you need at your fingertips.
Promoting and Marketing Tips: Membership in ColoradoFestivalGuide.com includes access to information designed to teach you the art of how you attract more customers, lower expenses, and generate more profits!

Find The Most Profitable Events
Minimize The Risk: Reduce the chance of unexpected fees, poor attendance, or other surprises. We provide the contact information for the event promoter and the event website (where available) so if you have any questions, you can go right to the source.
Reduce Time Investment: In any business, time is money so the less time you spend doing research on venues - the more time you have to either create or sell your products. As a member of ColoradoFestivalGuide.com, you have a wealth of relevant information at your fingertips. This information might include: Booth fees; Application Deadlines; Contact Information for Each Event; Driving Directions; Juried/Non-Juried Status; Parking/Administrative Fees; Expected attendance and any other information provided to us.
Improve Business Practices: Selling Arts & Crafts is a very rewarding and fun way to make money - but it's still a business. That's why we provide all members with immediate access to our exclusive Crafts & Fairs Best Business Practices Kit that includes several ebooks filled with tips and strategies to boost your bottom line, including:
Learn How to Save Hundreds On Supplies Each Year
Set-Up Secrets That Help Maximize Your Display Space - and Your Profits
Marketing Strategies To Help Spread the Word About You and Your Products
How To Take Your Business to the Next Level with Consignment Sales
ColoradoFestivalGuide.com Helps Increase Your Profits In Three Critical Ways:



We've Already Helped 1,000's - And Now It's Your Turn!
"You Have a Customer for Life Here"
David Huffman
Free 30 Day Trial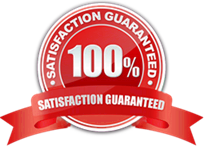 "You do a great job of coordinating your information."
Jo Gilliland
We totally understand that you may have doubts but the only way to see for yourself - is to actually use it. So to reduce your risk to the absolute minimum, we allow all members to preview our entire site for a full 30 days for FREE. If you aren't completely happy with your membership, you can cancel at any point during the 30-day preview without further obligation.
Absolutely NO Hidden Fees!
Your Credit Card will NOT be Billed For a Full 30-Days
Should you decide to keep your membership past the 30-day preview, your credit card will be billed $29.97 for a full 6-months of service when selecting the Subscribe and Save option - that's just $.16 cents per day!